Its a stormy Monday evening at the historic Saint Paul Athletic Club the site of the First annual Twin Cities Wine awards.
Organized by Jason & Angela and their Twin Cities Wine Education  (TWCE) company. People from many facets of the Minnesota wine industry gathered together in the Ballroom on the third floor. Surrounded by vibrant and interesting wine community the evening started off with he grand tasting with eleven tables and 75 plus wine up for tasting.  
Highlights of the Evening.
Big highlight of the evening of course was the wine awards, you can find a list of the winners here on this link Here :on TWCE website.  
 Look I am not going to bore you with a lot of tasting notes of what I liked and didn't like about the wines up for tasting. But what I am going to do is point out a couple wines that totally caught me off guard and all I can say pleasantly surprised me that are note worthy. 
 Lets start off by taking about Saint Croix Vineyards table, the only Minnesota grown wines for tasting on the evening.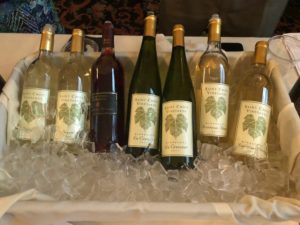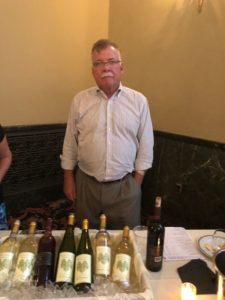 There has been some great strides made in the wine made from grapes that can survive the harsh Minnesota winters and Saint Croix Vineyards is doing wonderful things in that direction. 
When you understand the grapes from Minnesota wineries you will understand the theirs wines and structure. Its worth giving them a chance and you might find a nice summer style wine for those hot and humid Minnesota evenings. 
The Three Most Interesting Wines on the evening
Here is a couple of note worthy wines you need to search out as they blindsided because of their wonderful differences to anything being tasted during the evening.
In no particular order, one wine you must search out is "Life Flows" which is from Serbia, No your not reading it wrong its from Serbia.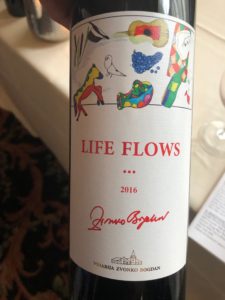 Wonderful wine right out of the bottle with perfect hint of vanilla and cherries in with a beautiful ruby color and light on the tannins
Next in line is another wine from a place you would never expect "Lebanon". After getting over the your kidding me its from Lebanon you wont believe how wonderful this wine is.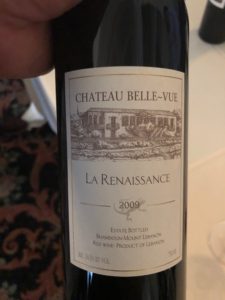 "Chateau Belle-Vue La Renaissance 2009"
A deep and rich wine with lots of hints of black fruit on the front and back end, with a nice amount of tannins.
And my third pick for the evening Les Athlètes du Vin Saint-Nicolas-de-Bourgueil 2017.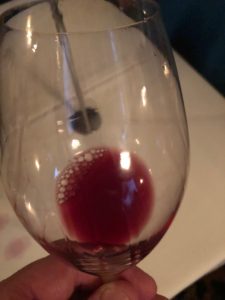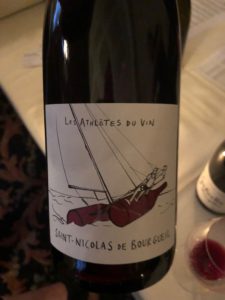 Wow! is all I can say when you first taste this wine that has more than a little hint of peppers and red fruit. 
 As one of the pourers for Small Lot Wine said what a perfect wine to have with a pizza and now I want to try this wine with a pizza.
You can't go wrong with any of these three wines and what I can say is that they will all get a space in my wine cellar. 
Thanks to Jason & Angela and all the people at Twin Cities Wine Education for a wonderful evening. 
Cheers
Neal