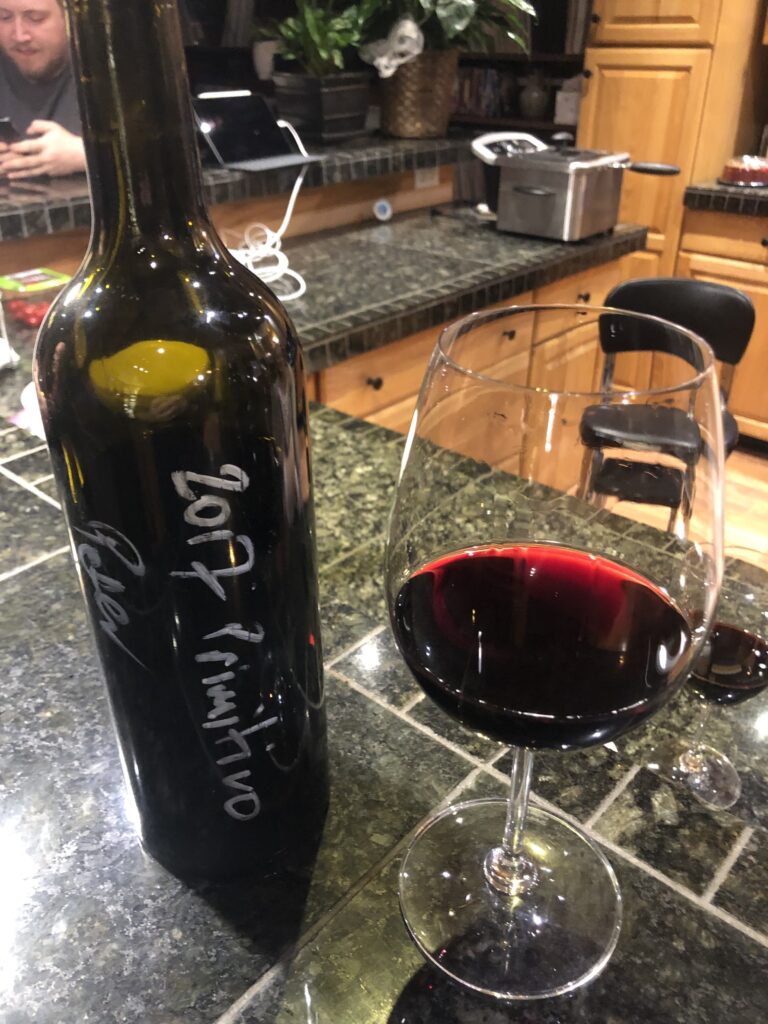 Primitivo is in the Zinfandel family
Know as Primitivo in Italy and Australia and as Zinfandel in places like California
2017 Water Wheel Primitivo tasted jan 2022
Deep Ruby in color
I thought this wine might be near its peak but was what I would call near perfect having been cellared since I hand carried it back from Australia.

I got raspberries and a combinations of red fruits on the nose.
A full bodied wine that wasn't dry and had lots of fruit and I was expecting high tannins but it had wonderful velvety tannins across the tongue. And a clean finish. Low acidity
This wine paired absolutely perfectly with Pizza
Look for an update for a similar Primitivo you can buy in the US that all my friends can try.
But don't wait for me go out and give an Italian version a try.

My pre release bottle was hand signed by Peter Cummings wine maker and Owner at Water Wheel Wines Hampton Victoria Australia.